Job Opportunity: Building Union Diversity (BUD) STL - Program Coordinator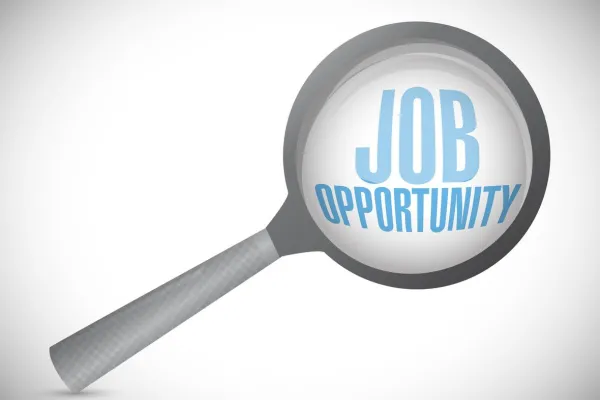 Building Union Diversity (BUD) STL - Program Coordinator 
The Building Union Diversity (BUD) STL Program Coordinator is a professional position dedicated to expanding access to registered apprenticeship opportunities through an introduction to construction apprenticeship program.
The MO AFL-CIO is an equal opportunity employer.
Interested candidates should submit an employment application, cover letter, and resume to gretabax@moaflcio.org. Applications will be accepted until the position is filled. Candidates selected for an interview will be notified.
Essential Job Functions
Coordinate a construction training program for eligible individuals tailored to attract traditionally underrepresented groups within the construction industry
Work with the project team to construct a development plan, which shall include the following components:

Enrollment of participants
Outreach to employers, contractors, and registered apprenticeship programs

Conduct outreach to community partners to identify eligible participants
Plan five-week construction apprenticeship introduction programs in coordination with apprenticeship training center coordinators, with a focus on contractor and employer participation in the planning of each training program

Program components:

Program Schedule

Orientation, OSHA-10 and First Aid and industry overview
Training, rotate to different training centers for participating construction trades with opportunities for hands-on learning
Industry-awareness, throughout the program, the project coordinator should incorporate into the agenda the opportunity for students to hear directly from industry experts

Program Support

Work equipment purchase, purchase each student the appropriate work and safety equipment
Mentoring, the project coordinator will work closely with community partners to identify mentors to serve project participants to engage in career planning activities
Wrap-around services, the project coordinator will work to identify and address any barriers to participation (e.g., transportation, child care, food insecurity)

Organize a graduation ceremony
Provide follow-up support to program graduates with the goal of placement in a registered apprenticeship program
Assist with program reporting and compliance activities, as needed
Essential Job Qualifications
Familiarity with registered apprenticeships and construction industry
Ability to prepare and effectively present information to individuals and groups
Ability to travel, regionally, on a daily basis with occasional overnight stays
Quality oral and written communication skills 
Competence using Microsoft Word and Excel
Discretion in handling personal information
Comfortable learning new data management systems for program compliance matters
Compensation commensurate with experience. Download the application here. Please email completed employment applications, a cover letter and resume to Greta Bax at gretabax@moaflcio.org or mail to:
MO AFL-CIO 
Missouri Works Initiative
Attn: Greta Bax
131 E High St., Ste 100
Jefferson City, Missouri 65101