Missouri Apprentice Ready - Project Coordinator SPRINGFIELD REGION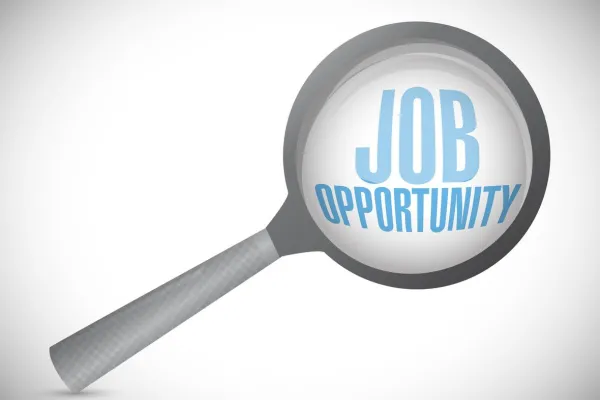 The MO Apprentice Ready - Project Coordinator is a professional position dedicated to expanding access to registered apprenticeship opportunities through an introduction to apprenticeship program. This position will be funded by a grant from the Missouri Department of Higher Education and Workforce Development.
The Missouri AFL-CIO is an equal opportunity employer.
Interested candidates should submit an employment application, cover letter and resume to gretabax@moaflcio.org. Candidates selected for an interview will be notified.
Essential Job Functions
-        Coordinate a construction training program for eligible individuals tailored to include traditionally underrepresented groups within the construction industry aligned with the the parameters established by the project scope of work
-        Work with the project team to construct a development plan, which shall include the following components:
-        Project timeline
-        Recruitment strategy and partners
-        Enrollment of participants
-        Curriculum development
-        Outreach to employers, contractors, and registered apprenticeship programs
-        Conduct outreach to community partners to identify eligible participants
-        Plan at least two (2) five (5) to six (6) week construction apprenticeship introduction programs with a focus on contractor and employer participation in the planning of each training program
-        Program components:
-        Program Agenda
-        Orientation, OSHA-10 and First Aid and industry overview
-        Training, rotate to different training centers for participating construction trades with opportunities for hands-on learning
-        Industry-awareness, throughout the program, the project coordinator should incorporate into the agena the opportunity for students to hear directly from industry experts
-        Program Support
-        Mentoring, the project coordinator will work closely with community partners to identify mentors to serve project participants to engage in career planning activities
-        Wrap-around services, the project coordinator will work to identify and address any barriers to participation (e.g., transportation, child care, food insecurity)
-        Organize a graduation ceremony
-        Provide on-going support to program graduates for at least 12 months following completion
-        Assist with program reporting and compliance activities, as needed
Essential Job Qualifications
-        Familiarity with registered apprenticeships and construction industry
-        Ability to prepare and effectively present information to individuals and groups
-        Ability to travel, regionally, on a daily basis with occasional overnight stays
-        Quality oral and written communication skills
-        Competence using Microsoft Word and Excel
-        Discretion in handling personal information
-        Comfortable learning new data management systems for program compliance matters
Compensation commensurate with experience.